The epitome of EVERYTHING I want physically in a man. From head to toe. That handsome, masculine face. That body of his was chiseled by God Himself. His dick isn't massive, but I'm sure it can get the job done. That ASS OF HIS. His legs are so lean and in shape. I'm nowhere near a "foot-fetish" kind of guy, but that nigga's toes are even nice. This is my favorite scene of his. Click Here
Where the HELL do I start??? He's cute, charming, and his scenes ALWAYS make me cum. I love seeing his ass in a jockstrap. I thought he was just a Top but this scene showed me that he can take dick as well (although it wasn't that big). You can tell he really enjoys rimming because he likes to pull out of an ass and eat it; that's always hot to me.
3. JC Carter
When it comes to pure, raunchy fucking butt-sex, I go to CJ Carter. The way he fucks is so carnal and sleezy and dirty, it turns me the fuck ON!
If the dictionary had a definition for a Cum-Guzzler, there would be a picture of CJ right next to it. I've seen him around a few different porn sites. In this link, CJ has an interracial bear orgy and he steals the show. In this next link, CJ sucks like, 20 dicks at a glory hole, spits their jizz into a container and collects it; then, when everyone is all done, he chugs the container full of cum. He even sucks off one of the camera men. Click Here to watch him in the orgy
5. Keith Barron aka Pleasure (I think)
If I were stuck on an island and could only have one porn scene on my laptop, it would be of Keith and these two bottom guys he fucks on the couch. Click Here to watch the scene. While it may not have all the bells and whistles that I typically look for, it is THE hottest thing for me as far as rimming. Those two bottoms have some delicious bubble-asses and Keith does them justice when he eats them out. It's like, my fantasy to fuck two fem bottoms at the same time...
Granted, the scene is kinda cheesy and even gets dumb at the end, but... And other thing: Keith is just plain cute to me. He's tall. Thick. LOVES sucking/taking dick, and when I can't find anything in my spank-bank, Keith is my go-to guy.
(sorry, can't find any decent pics of him. He's kinda an underground star from back in the day) -_-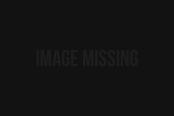 What? The pics didn't tell you why I like him? Antonio is just shy of my top 5. And that's only because he has yet to make me bust when I watch him perform. But, I absolutely LOVE when the camera shows him from behind and those big balls of him are slamming into that bottom. Fucking hot. I just wish he would do more verbally. He just kinda stares off into space... But he's not "Castro" boring (if you know who Castro is, then you know what I'm talking about).
When Ty Lattimore started directing and producing scenes from his own studio (Tylattimorexxx.com) he did something I have yet to see in a lot of popular sites today: variety. Most importantly: FEATURE THE THICKER NIGGAZ. I love me a nice thickum and Ty has black bears that can Top AND Bottom with the best of em'. I'm not sure if I ever really mentioned this, but I kinda have a "thing" for big guys. Not sloppy fat. I mean... "thick" football player builds, if you will. And not to mention, Ty is cute. Not too hairy. Not too fat. He's just right. Click Here for a good old fashioned orgy he performed and directed. 
I know Diesel has a bad reputation among gay porn stars. He comes under a lot of fire because he never does scenes with other blacks (Scott Alexander is the only other black I've EVER seen him with; and that's not saying much...). Nevertheless—Diesel is fucking sexy to me. He's not afraid to do a little spit action, make a bitch lick his boots or rim him. He's basically a walking barrel of Testosterone and that, my friends, is HOT to me. Click Here to watch him and Scott Alexander
He's a real cutie. And he's not afraid of getting rough with his bottoms. I'm not sure if he dabbles in being a bottom, but I'd love to see it. Click Here for a scene of him with two white guys (Jay and Max). That little soul-patch of hair on his belly... #Swag
That. God. Damned. Ass. Of. His. In. That. God. Damned. Jockstrap. #NuffSaid
Click Here to watch a solo clip of him plus ONE HELLUVA cum shot. 
He's definitely my favorite old school porn star. Hands down. Bar-none. 
Back when I became a connoisseur of good porn, I saw pics/vids of Gene in all the porn sites of my glory days (Gaybeef.com itsallgay.com youporn.com pornbot.com) but I didn't really know who he was. I was oblivious and believed that everyone was either strictly a Top or strictly a bottom. Gene introduced me to the world of Versatility. Although it happens a whole lot, Gene was the first person I ever saw flip Bobby Blake's tough ass over on his hind-legs and eat him out. *sighs* Gene is retired now and in my opinion, even sexier with the grey hair (see pic below, courtesy of my nigga Immanuel over at http://dlconfessionssequel.com)